Glamping, Log Cabins, Village Cottages, Eco-Friendly & Fully-Furnished Options
When it comes to cabin rentals, there is a wide variety of types of cabin rentals available, catering to different preferences and needs. Whether you're seeking a luxurious retreat or an authentic experience that brings you closer to nature, there's something for everyone. Some popular types of cabin rentals include glamping, log cabins, village cottages, eco-friendly and fully-furnished options.
Glamping offers a unique blend of comfort and adventure, combining the best elements of camping with modern amenities. Luxury camping sites like those found on Glamping Hub feature options such as unique rental cabins and tented cabins, allowing guests to enjoy the outdoors without sacrificing comfort. For a more traditional experience, log cabins provide a cozy atmosphere and rustic charm. These can be found in popular destinations like Alaskan Suites, Homer, AK, and Yosemite and Eureka, California.
Village cottages, on the other hand, offer the opportunity to immerse oneself in local culture and heritage, often nestled within charming communities. Eco-friendly cabins prioritize sustainability, incorporating elements such as solar power and reclaimed materials into their design. For those who want the comfort of home, fully-furnished cabin rentals offer all the necessary amenities for a relaxing getaway, like those available on Airbnb. With such a diverse array of cabin rental options, travelers can effortlessly find the perfect accommodation to suit their preferences and create unforgettable memories.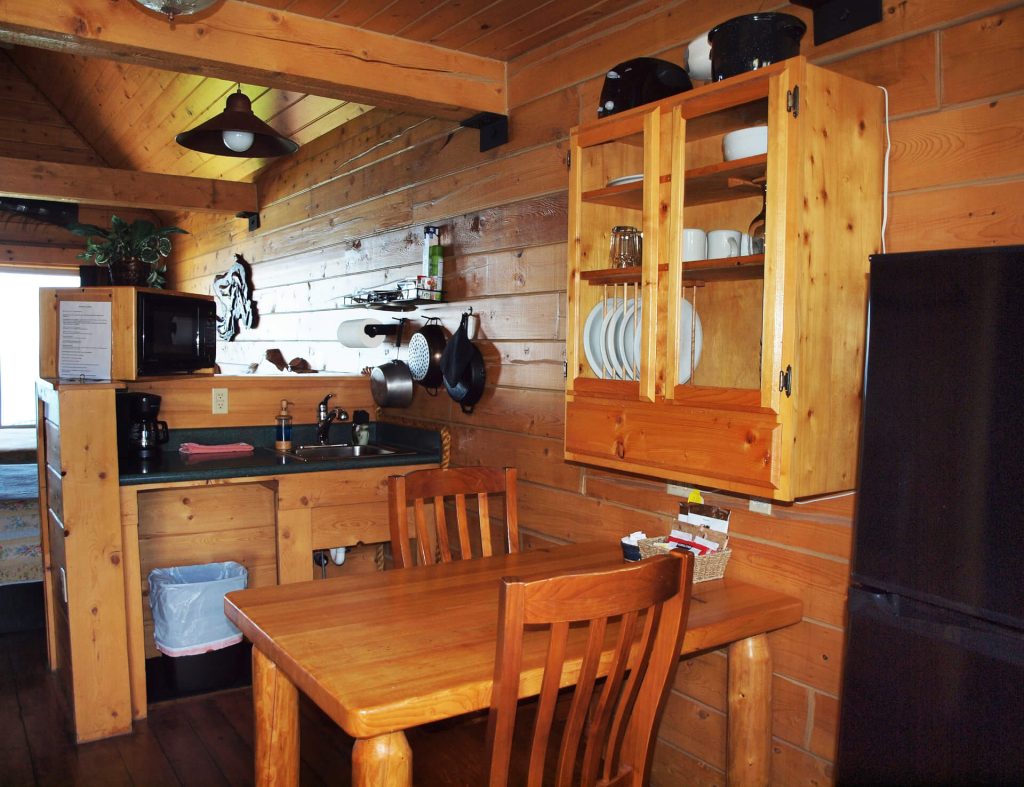 Glamping Cabins
Glamping cabins bring the best of both worlds: the beauty and adventure of camping with the luxury and comfort of a well-equipped cabin. They differ from traditional log cabins and village cottages, as glamping cabins provide unique experiences and often boast environmentally-friendly features.
Unique Features
These cabins come in various shapes, sizes, and styles to cater to diverse preferences. From Deluxe Cabins with private bathrooms and kitchenettes to Tent Cabin rentals, glamping cabins provide unique amenities and design elements that set them apart from traditional cabins. Some offer additional comforts such as hot tubs, fire pits, and outdoor seating areas to enhance the overall camping experience. As an example, Alaskan Suites has all of these unique features.
Popular Locations
Glamping cabins can be found in various popular locations across the United States and around the world. Some top destinations for glamping cabins include national parks, scenic mountain ranges, and serene lakeside spots. Whether you're interested in exploring the wilderness or spending time near a charming village, you're likely to find a glamping cabin that suits your needs.
Price Range
The cost of renting glamping cabins varies depending on the location, amenities, and size of the cabin. Basic glamping cabins can start from $100 per night, while more luxurious options can go up to several hundred dollars per night. To get the best value, travelers are encouraged to compare prices and choose a cabin that caters to their preferred level of luxury and comfort.
Log Cabins
Log cabins are a popular choice for vacationers seeking a rustic experience combined with modern-day comforts. These wooden structures offer a unique atmosphere in a variety of settings, ranging from secluded forests to picturesque lakesides.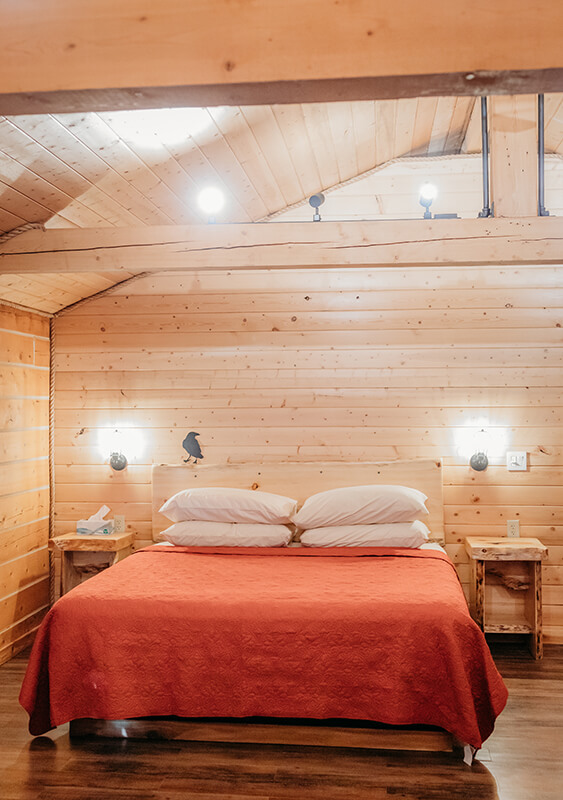 Cozy Ambiance
Log cabins are known for their cozy ambiance, often featuring warm wooden interiors and charming decorations. The solid timber construction provides a sense of comfort and relaxation, making them an ideal choice for families, couples, or solo travelers looking to escape the hustle and bustle of daily life.
Top Destinations
There are numerous places across the United States where log cabin rentals can be found to suit a variety of traveler preferences. Some top destinations include the southeastern state of Virginia, known for its rich history and beautiful landscapes, and the expansive forests of North Carolina. For those looking for an eco-friendly option, Glamping Hub offers a selection of luxury log cabins throughout the country.
Budget Options
Log cabin rentals cater to a wide range of budgets, with more affordable options available for travelers on a tighter budget. Using platforms such as Airbnb or Vrbo, renters can filter their search by price, selecting cabins within their desired budget range. These budget-friendly options often still offer the essentials for a comfortable stay, such as a fully equipped kitchen, linens, and a cozy atmosphere.
Village Cottages
Village Cottages provide travelers with a more authentic and traditional style of accommodation in various destinations worldwide. These unique properties often embody the architectural style and local materials found in the area, giving guests a true taste of the region's heritage.
Authentic Experience
Staying in a village cottage allows visitors to immerse themselves in local culture and traditions. These cottages typically feature local décor and traditional furnishings and are sometimes situated within or near historical sites, providing a genuine connection to the region's past.
Best Regions
Some notable regions for village cottages include:
European countries, such as France, Italy, and Spain, where these accommodations may be found in small towns and picturesque rural landscapes.
North American destinations, such as the United States and Canada, where they can be found in mountain towns and coastal villages.
Asia, particularly in countries like Japan and China, offers travelers a peek into traditional architecture and local customs.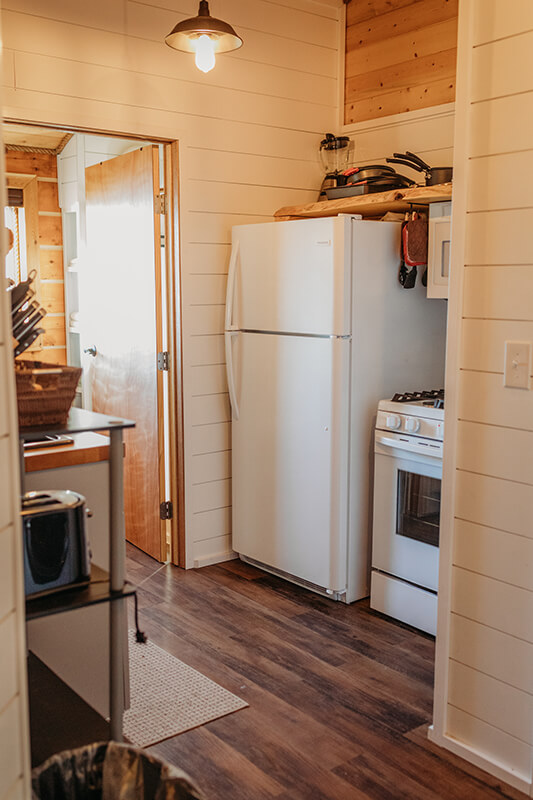 Pricing
Prices for village cottages can vary greatly depending on factors like location, size, and amenities. Some basic cottages may offer affordable accommodation for budget-conscious travelers, while others may cater to high-end holidaymakers looking for luxury facilities and services.
For specific pricing and availability, websites such as Vrbo and Glamping Hub offer a wide range of village cottages to suit various budgets and preferences.
Eco-Friendly Cabins
Eco-friendly cabins are a popular rental option for environmentally conscious travelers, as they offer a sustainable accommodation choice with various practices in place to minimize their ecological impact.
Sustainable Practices
These cabins are built and maintained in an eco-friendly way, often using sustainable, natural, and local materials such as reclaimed wood, providing a unique and rustic charm. Additionally, many eco-friendly cabins implement various green practices such as rainwater harvesting, solar power generation, and energy-efficient appliances, which significantly reduce the cabin's environmental footprint.
Eco-Destinations
Eco-cabins can be found in diverse destinations ranging from remote wilderness areas to popular tourist sites. Many of them are located in picturesque settings that enable guests to fully immerse themselves in nature, with easy access to activities such as hiking, birdwatching, and water-based sports. Some eco-friendly cabins are situated near popular attractions such as national parks and reserves, offering a convenient launch point for exploring these amazing ecosystems while staying in a sustainable environment. Examples of eco-friendly cabins can be found across different regions, catering to various types of travelers.
Cost and Availability
While the cost and availability of eco-friendly cabins can vary depending on factors like location, size, and amenities, there are options to suit different budgets and preferences. Eco-friendly cabins range from basic designs with minimal amenities to more luxurious options featuring upscale facilities, so there's something for every environmentally considerate traveler.
To find an eco-friendly cabin for your next vacation or getaway, several online platforms specialize in offering sustainable accommodation options, such as Glamping Hub. Searching for eco-friendly cabins on these websites can help potential guests find a cabin that aligns with their environmental values and meets their unique travel needs.
Fully-Furnished Rentals
Fully-furnished cabin rentals provide the ultimate comfort and convenience for travelers who are looking for a hassle-free getaway. These cabins come with all the necessary amenities and furniture, ensuring that guests can focus on relaxing and making the most out of their vacation.
Comfort and Convenience
In contrast to other types of cabin rentals, fully-furnished options are designed to make guests feel at home. These cabins typically include comfortable beds, clean linens, fully-equipped kitchens, and private bathrooms. Additionally, they may offer conveniences such as Wi-Fi, television, and modern appliances. Alaskan Suites has all of these except kitchenettes.
Top Picks
Here are some top fully-furnished cabin rentals available in different locations:
Cabin rental near Foss Lake, Leedey, Oklahoma: This cabin can accommodate four to five guests and features a queen-size bed, two twin beds in a loft, and a full bathroom with a standup shower.
Nature lover's retreat on the river, Asheboro, North Carolina: This secluded cabin is surrounded by a forest, providing an ideal spot for nature lovers. It can't be seen from the main house, giving guests plenty of privacy.
Alaskan Suites Log Cabins, Homer, Alaska: All five cabins overlook the Cook inlet, sitting on a 550 fluff where eagles entertain you while looking for whales in the inlet.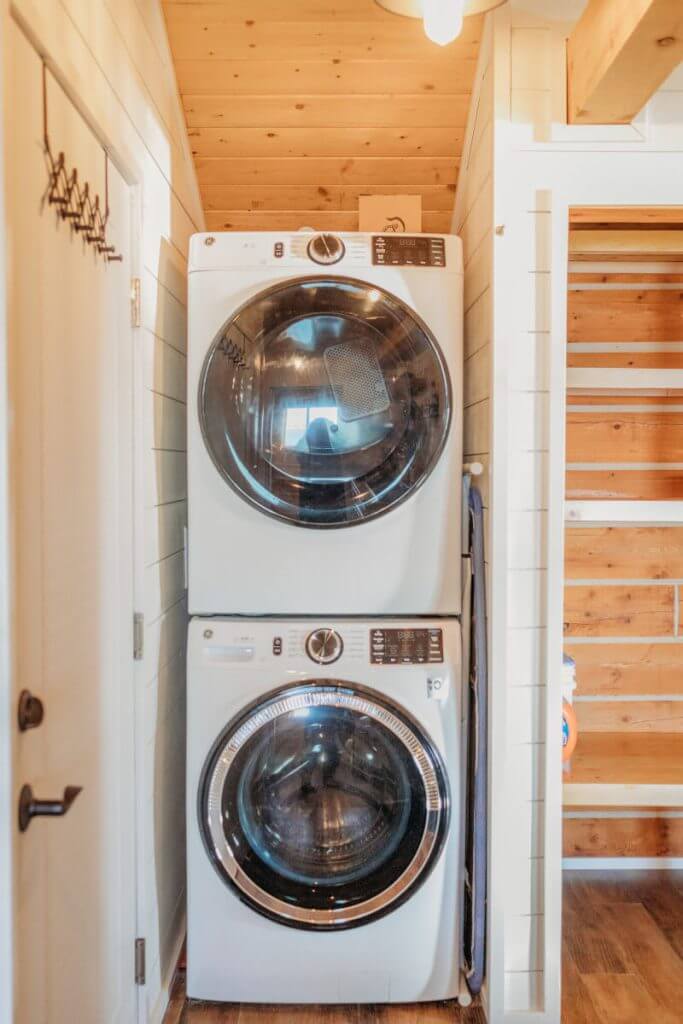 Price Guide
While prices for fully-furnished cabin rentals can vary depending on location, size, and amenities, guests can typically expect to pay between USD $100 and USD $300 per night. It's important to research specific destinations and compare prices to find the best value for your needs.
Choosing the Right Cabin
When it comes to selecting the perfect cabin rental for your vacation, there are several factors to consider. By taking the time to evaluate your requirements and preferences, you can decide which type of cabin would best suit your needs.
First, consider the level of luxury and comfort you desire. If you're looking for a more extravagant experience, glamping cabins might be a fantastic choice, as they offer luxurious amenities and elevated accommodations. For a more rustic and traditional experience, log cabins provide an authentic retreat, often featuring wood-burning stoves and cozy interiors.
For those who prefer a quaint and charming atmosphere, village cottages may be the idyllic choice, nestled in picturesque locations and offering a sense of community. Alternatively, if you prioritize sustainability and minimal environmental impact, eco-friendly cabins provide a responsible vacation option. Lastly, for travelers who want all the comforts of home, fully-furnished cabins deliver on that expectation, making it easy for you to relax and enjoy your stay.
As you weigh your options, consider the following booking tips:
Plan ahead and book early to secure your preferred cabin type and location, as popular destinations can fill up quickly.
Read reviews from previous guests to gain insight into the quality of the accommodations and the experiences they had.
Be mindful of your budget, keeping in mind any additional fees, such as cleaning or pet charges, as well as any discounts available during off-peak seasons.
Reach out to the cabin owner or property management company with any questions or concerns to ensure that your expectations are met.
By considering these factors and tips, you can make an informed decision and select the ideal cabin rental for a memorable and enjoyable vacation.
Put It All Together: Glamping, Rustic Cabin & Alaskan Suites
In the world of cabin rentals, there is a wide variety of options to suit every traveler's needs and preferences. Glamping offers a luxurious camping experience for those who enjoy the comforts of home while still being immersed in nature. With unique and lavish accommodations, glamping ensures a memorable and comfortable stay.
Log cabins provide a traditional and rustic experience that many find relaxing and nostalgic. Made from whole or split logs, these cabins can be found in various locations around the world, offering a cozy retreat for families and couples alike. Glamping Hub features unique log cabins with all the amenities needed for a comfortable stay.
Village cottages offer an opportunity to experience local culture and traditions in a more intimate setting. These accommodations are often located within small, picturesque communities, allowing guests to fully immerse themselves in the local way of life.
Eco-friendly cabins prioritize sustainability and environmental conservation, often making use of renewable resources and implementing sustainable practices. For travelers who are mindful of their impact on the environment, this option provides a responsible and green alternative to traditional accommodations.
Finally, fully-furnished cabins cater to those seeking a turnkey vacation experience without compromising the authentic cabin atmosphere. These rentals often come equipped with amenities such as modern kitchen appliances, Wi-Fi, and comfortable furnishings, ensuring guests can unwind and enjoy their stay without any unnecessary hassle.
Alaskan Suites is a unique property that crosses over as a hybrid between Glamping, rustic cabin and fully-furnished cabin.
With so many choices available, it's essential to consider each type of cabin rental and determine which option best aligns with individual preferences, comfort levels, and travel goals. No matter the choice, a cabin getaway promises lasting memories and an escape from the everyday grind.