Your Ultimate Getaway Guide
Located on the picturesque Kenai Peninsula, Homer, Alaska, offers a variety of cabin rentals that cater to travelers seeking an authentic Alaskan experience. With unobstructed views of Kachemak Bay and Cook Inlet, cabin rentals in Homer provide a perfect retreat for those looking to relax, rejuvenate, and explore the area's many outdoor activities and natural wonders.
At Alaskan Suites, these rentals offer modern amenities such as BBQ grills, outdoor hot tubs, and smart TVs, allowing guests to enjoy the comforts of home while embracing the beauty and serenity of Alaska's wilderness.
Whether a guest prefers a more intimate stay or a larger, family-friendly cabin, Homer has options to suit various preferences and budgets. With countless activities in the area, such as fishing, hiking, wildlife observation, and art galleries, a cabin getaway in Homer, Alaska, guarantees a memorable and enjoyable vacation for all.
Why Choose Homer Alaska for Cabin Rentals
Homer, Alaska is an ideal destination for vacationers looking for a unique and memorable getaway. One of the many reasons to choose Homer for cabin rentals is the incredible natural beauty surrounding the area. With stunning views of Kachemak Bay, Cook Inlet, and the mountains beyond, visitors can immerse themselves in the Alaskan landscape.
Another reason to choose Homer is the variety of cabin rental options available. Whether you prefer a cozy, private cabin rental or a luxury cabin with modern amenities, there's something for everyone to enjoy. Most cabin rentals offer easy access to the town and proximity to the popular Homer Spit, a bustling hub for fishing, boating, and shopping.
The abundance of outdoor recreational activities in Homer is another draw for visitors seeking cabin rentals. Guests staying in local cabins can partake in world-class fishing, hiking, kayaking, and wildlife watching. The area is home to numerous marine species, including sea otters, whales, and seals, making wildlife encounters a common, exciting experience.
Lastly, the vibrant art scene and friendly community in Homer also make cabin rentals a worthwhile choice. The town is home to galleries, museums, and live performances, along with year-round festivals and events. This combination of warm local culture and stunning scenery creates a one-of-a-kind experience that visitors are sure to cherish.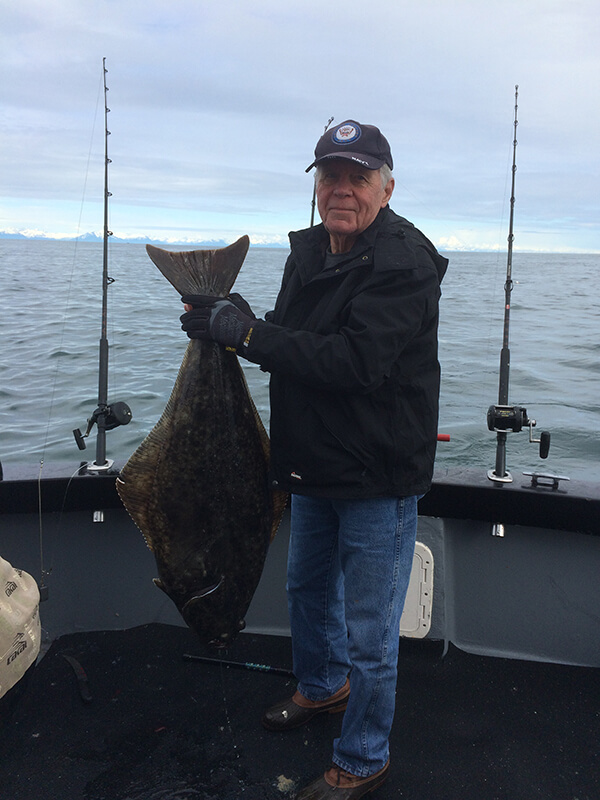 Top Cabin Rental Locations in Homer
Halibut Cove
Halibut Cove is a scenic and serene location for cabin rentals in Homer, Alaska. This peaceful cove offers stunning views of glaciers and the ocean, making it the perfect getaway for nature lovers. There are various cabin options available, from cozy lodges to well-equipped vacation homes. Guests can enjoy activities like kayaking, hiking, and bird watching, or simply relaxing in the tranquility of the cove.
Kachemak Bay State Park
Kachemak Bay State Park boasts a vast expanse of wilderness, with a diverse range of recreational opportunities. With comfy cabins dotting the area, visitors can experience both adventure and comfort. Popular activities in the park include hiking, fishing, and wildlife spotting. A day trip from Homer, you can access the park by boat or plane, making it an exciting destination for those seeking an off-the-beaten-path experience.
Old Town Homer
For those who prefer to stay close to civilization while enjoying the beauty of Alaska, Old Town Homer is an excellent option. With a variety of cabin rentals available, visitors can enjoy easy access to restaurants, shops, and local galleries. In addition, the famous Homer Spit, a three-mile-long strip of land with a bustling harbor and stunning views, is just a short drive away, offering plenty of outdoor activities such as fishing and beachcombing.
All three locations – Halibut Cove, Kachemak Bay State Park, and Old Town Homer – provide unique and unforgettable experiences for anyone looking for cabin rentals in Homer, Alaska. With beautiful scenery, a variety of activities, and comfortable accommodations, your Alaskan cabin retreat is sure to be a memorable one.
Amenities and Features of Cabin Rentals
Luxury Cabins
Several cabin rentals in Homer, Alaska, offer luxury amenities and features for guests seeking a comfortable and upscale experience. For example, Alaskan Suites provides cabins with stunning views of Kachemak Bay, spacious interiors, and modern furnishings. These luxury cabins include:
Fully equipped kitchenettes
Fireplaces
Big-screen smart TVs
Wi-Fi access
Private porches or balconies
Hot tub access
Pet-Friendly
When traveling with pets, it's essential to find accommodations that welcome furry friends. Fortunately, our cabin rentals accommodate pets, allowing visitors to enjoy their Alaskan adventure with their beloved companions. While specific policies and additional fees may apply, pet-friendly cabins typically offer outdoor areas where pets can play and explore.
Activities and Attractions near Cabin Rentals
Homer, Alaska, offers numerous activities and attractions for visitors staying in cabin rentals. In this section, we'll go over some of the top outdoor activities, cultural experiences, and scenic attractions that can be enjoyed by everyone.
Outdoor Activities
For those who love immersing themselves in nature, Homer has plenty to offer. A popular outdoor activity is taking a day trip to Kachemak Bay State Park, where you can enjoy hiking, wildlife viewing, fishing, and more. Additionally, a visit to the Katmai National Park and Lake Clark National Park provides an amazing opportunity to observe Alaska's massive brown bears in their natural habitats.
Cultural Experiences
Those interested in experiencing the local culture of Homer can take part in various activities such as visiting the Homer Alaska Islands Ocean Visitor Center, where guests can learn about the local ecosystem and marine life. For a memorable experience, you can also pin a dollar at the iconic Salty Dawg Saloon or join the Creatures of the Dock Tour through the Center for Alaskan Coastal Studies.
Scenic Attractions
One of the highlights of any visit to Homer is the breathtaking view of Kachemak Bay, volcanoes, glaciers, and the Kenai Mountains. Cabin rentals such as those at Alaskan Suites offer magnificent panoramas that guests can enjoy from the deck. Another must-see location is the Homer Spit, a three-mile long strip of land extending into the bay, which offers a picturesque walk surrounded by stunning natural beauty.
In summary, regardless of your interests, Homer, Alaska has something to offer everyone. From outdoor adventures to cultural activities and scenic attractions, you're sure to create lasting memories while staying in a cozy cabin rental.
How to Book Your Ideal Cabin Rental
Finding the perfect cabin rental in Homer, Alaska, doesn't have to be a daunting task. Here are a few tips to help you find and book the ideal cabin for your stay:
1. Determine your priorities: First, consider your specific needs and preferences. Do you want a cabin with a stunning view, or are you more interested in one with a full kitchen or a fireplace? Knowing your priorities will help you narrow down your options.
2. Browse rental platforms: Check various rental platforms such as ALASKA.ORG, Expedia, Airbnb, and Vrbo to compare available properties and their features. These websites provide comprehensive information on different cabin rentals, such as amenities, pricing, and guests' reviews.
3. Reach out to the property owner: Before making a reservation, it's a good idea to contact the property owner or manager to ask any questions or clarify details about the cabin. This will ensure that the rental meets your expectations and that there are no misunderstandings during your stay.
4. Plan your budget: When looking for a cabin rental, keep your budget in mind. Remember to consider additional costs, such as cleaning fees, taxes, and any required deposits. Some websites, like Expedia, offer the option to filter your search results based on price, making it easier to find a suitable cabin within your budget.
5. Book early: Cabin rentals in Homer can be in high demand, especially during peak travel season. Booking your rental in advance will increase the chances of finding your ideal cabin while also helping you secure a better rate. Keep an eye out for promotional offers and discounts to make the most of your booking.
With these tips in mind, you'll be well on your way to finding and booking the perfect cabin rental in Homer, Alaska for your next adventure!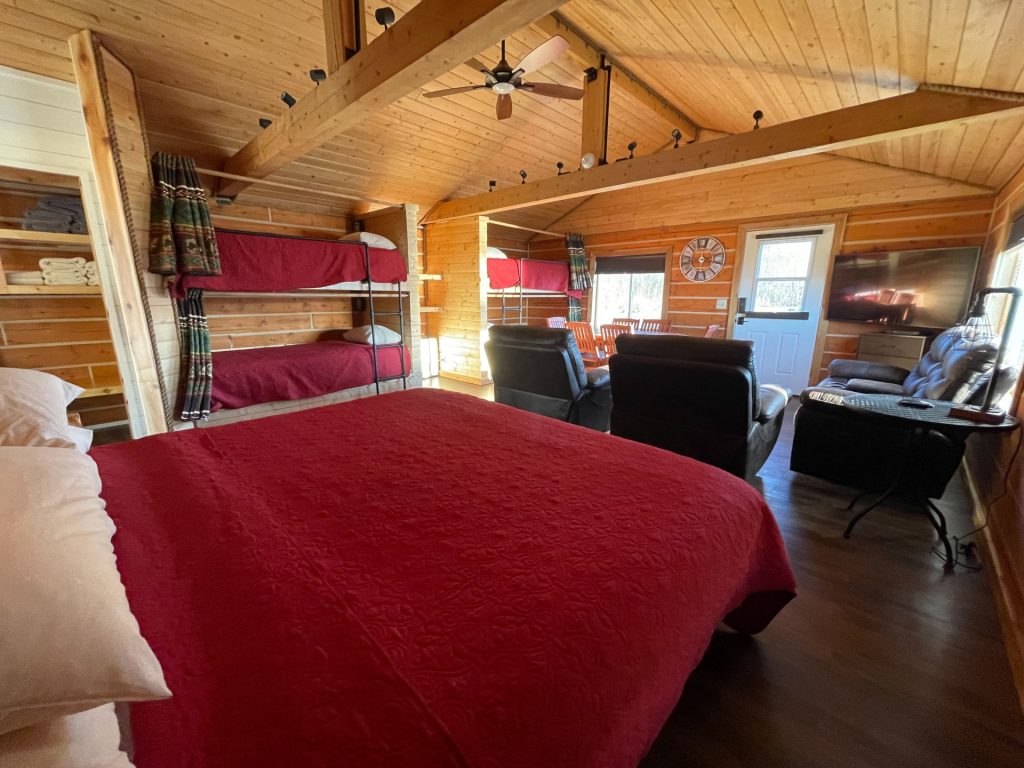 Tips for a Memorable Cabin Rental Experience
Choosing the right cabin rental in Homer, Alaska, is key to enjoying a memorable vacation. Start by considering your specific needs, such as the number of guests and your preferred location.
Be mindful of the time of year you plan to visit Homer. The summer season offers warmer weather and longer daylight hours, while the winter provides opportunities for snowshoeing and other winter activities. Make sure to book your cabin well in advance to ensure availability during your preferred travel dates.
Ensure that your chosen cabin rental is conveniently located near attractions and activities you're interested in. For example, Alaskan Suites is situated close to downtown Homer, making it easy to enjoy local restaurants, shops, and art galleries. Staying close to the activities you want to do will help make your trip more enjoyable.
Lastly, during your stay, take the opportunity to explore the natural beauty of Homer and its surroundings. Engage in activities such as fishing, hiking, or wildlife watching. This will help create unforgettable memories and make your cabin rental experience truly memorable.